Rebekah Hart, MA, MSc(a), MFT
Montréal, Québec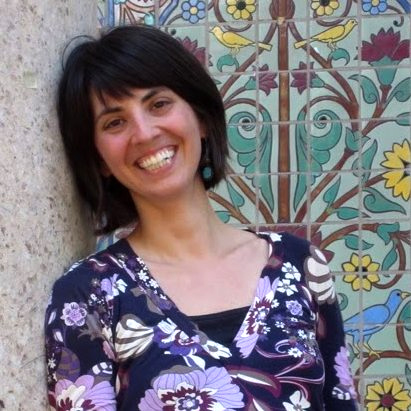 Psychotherapist
Couple and Family Therapist
Creative Arts Therapist
Somatic, Mindfulness-Based & Trauma-Informed Approach
Facilitator of The Work that Reconnects
Individuals, Couples, Families, Groups
I am a psychotherapist, couple and family therapist and creative arts therapist, practicing in Montreal, Quebec. I hold an MSc(a) in Couple and Family Therapy from McGill University; an MA in Creative Arts Therapy, with a specialization in Drama Therapy, from Concordia University; and a BA in English Literature and Environmental Studies from McGill University. I have over 7 years of experience working in community and clinical settings, offering counselling, creative arts therapy, and psychotherapy to individuals, families, couples and groups of all ages and backgrounds. I completed my clinical training as a Couple and Family Therapist at the Institute for Community and Family Psychiatry at the Jewish General Hospital. Currently, I work part-time as a Couple and Family Therapist in Psychosocial Oncology St Mary's Hospital, where I provide supportive therapy to cancer patients and their families. I also have a private practice located in the Plateau, where I provide psychotherapy to individuals, couples and families.
Since 2002, I have been a facilitator of the The Work that Reconnects, a creative group process based on the principles of systems theory, eco-psychology, deep ecology, Engaged Buddhism, and social justice. In Montreal as well as more widely, I offer community workshops and mentor emerging facilitators in this work. I am a longtime student of Joanna Macy, who is the founding teacher of this method. In these uncertain times, my interest is specifically in facilitating supportive processes to prevent burnout, and to contribute to building vibrant social movements of solidarity and resilience.
My Therapeutic Approach
As a psychotherapist, I take an integrative and collaborative approach to working with individuals, couples, families of all ages and stages of life. My work is systemic in that I see individuals as impacted by, and interconnected within, larger networks of relationships and social systems. The values underlying my practice are rooted in a longterm dedication to social and environmental justice, my belief in creativity as a healing force, and my love and respect for the natural world.
My aim is to create a secure therapeutic relationship with all my clients. I am an empathic listener, and am trained to pay close attention to the present moment experience of each individual, as well as to relational and psychological dynamics. I believe that, given the right environment, each individual has the wisdom and resources within them to move towards positive change and wholeness. Seeking help takes courage, and no one approach works for everyone. I listen carefully, and work collaboratively with clients to meet the unique needs of each individual, couple or family. At times I work with a more open-ended process, and at times my approach is more structured. My lens as a therapist is informed by attachment theory, a respect for the natural intelligence of emotions and the body, and an understanding of trauma and human development. My background includes advanced training in the Hakomi Method of Mindfulness-Based Somatic Therapy, Family Systems therapy, Emotion Focused Couple's Therapy, and diverse methods of Creative Arts Therapy and dramatic play. I draw primarily from humanistic, systemic frameworks, but I also integrate psychodynamic, cognitive behavioural or solution-focused approaches as needed.
My practice is LGBTQ affirmative and I welcome clients of all genders, sexual orientations, ages and cultural backgrounds, and couples and families in traditional and non-traditional configurations.
I am a licensed psychotherapist under the Ordre des Psychologues du Québec (permit # 61793-18), and a licensed Couple and Family Therapist under the Ordre des travailleurs sociaux et des thérapeutes conjugaux et familiaux du Québec (permit # HARE18/02/220TCF). I am also a Climate-Aware Therapist and a member of the Climate Psychology Alliance of North America.
I am currently offering virtual sessions only.
Office: 4635 rue Sherbrooke West, Westmount QC H3Z 1G2
Email: rebekah@rebekahhart.ca
Telephone: 438.764.7183